Synthetic Resin Tennis Court Construction
Whether your forte is to play at the end of the court or flexibility above tennis net, Synthetic Resin Court is always the best choice for you. Because it is designed by the technology named "Anti-shock rubber particles", cre-ates the special feeling and helps reducing the pain f-rom back, knees and ankles effectively. It is recognized by International Tennis Federation (ITF).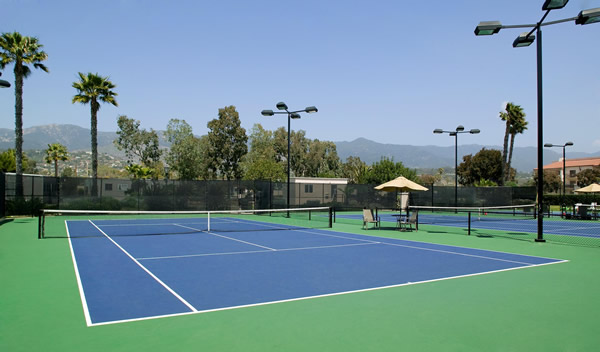 According to ITF and USTA (United States Tennis Association
),
Synthetic Resin Tennis Court is ranked as medium speed (type 4), the surface is the rubber grip extremely fast drying after rain and even more when it's sunny, it would have good elasticity and not as hard as concrete tennis courts, appropriate to all-weather, tides ... And quick drainage makes the life of the court is longer than the others.

Contact us: (+84) 942.113.207


Tennis Court Construction